About
LEICESTERSHIRE SOCIAL CARE DEVELOPMENT GROUP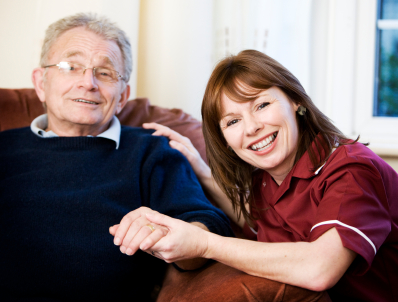 Leicestershire Social Care Development Group (LSCDG) has been operational since 2006, the aim of LSCDG is to support the workforce development and raise quality for independent and voluntary sector  (IVS) across  Leicester City, Leicestershire and Rutland.  We work  with over 400 + adult social care providers, that includes; Care Homes, Nursing Homes and Domicilary Care Agencies. Back in 2006  the only course LSCDG arranged was the Moving & Handling Training the Trainer, including Updates, today we run a  series of courses, that are delivered by experienced experts in the field, this includes in house local authority staff and external providers who have been through a robust selection process.  We work with partners who are in touch with IVS and help us formulate and direct the training plan as well as implementing new legislation and procedure.
Sub Regional Workforce Group
LSCDG is a legal partnership between Leicestershire County Council, Leicester City Council and Rutland County Council.   The partnership is governed by Sub Regional Workforce Group (SRWG) which meets quarterly.   The SRWG consists of members from across Adult Social Care Sector,  current SRWG members are as follows:
Chair  – Sandy McMillan – Assistant Director,  Strategic & Commissioning, Adults & Communities, Leicestershire County Council.
Tracie Rees – Director Care Services & Commissioning, Adult Social Care, Leicester City Council
John Morley – Assistant Director – Adult Social Care – Rutland County Council
Madeleine McNeil – Learning & Development Team Manager,  Adults & Communities Leicestershire County Council
Sue Wilson – Head of Service,  Adults & Communities – Leicestershire County Council
Matthew Errington – External Workforce Lead – Adult Social Care – Leicestershire County Council
Neil Lester – Group Manager, Contracts & Assurance -Leicester City Council
Emma Jane Perkins –  Head of Service  – Adult Social Care –  Rutland County Council
Matt Wise – Service Manger – Adult Social Care  – Rutland County Council
Louise Richards – Care Manager,  Agnes House Residential Home – representing  Voluntary Sector
Wendy Pears   – Care Director – Absolute Care – representing Domiciliary Sector
Jane Fielder  – Manager, Waltham Hall, representing Private Sector
Christine Collymore – Area Officer –  Skills For Care
Caron Bouckley –  Workforce Transformation Manager – Health Education England (Leicestershire, Northamptonshire and Rutland Team)
Nazir Hussein – Business & Development Manager, LSCDG
Fully  Funded Training Plan
How do we support the IVS, well our main function is that we organise and arrange a training plan that runs from April to March each year with a selection of core training, which is funded via the partnership.   The training plan consists of fully funded courses, such as
Moving & Handling Autism Dementia Education Programme Safeguarding Mental Capacity Act Deprivation of Liberty Safeguards Infection Prevention & Control Leadership Pathway Workforce Development Action Leaning Sets   Please view our training Events page to search for the courses that may interest you. You can download the full training plane from the Events Page
To view  details of the training courses, please view the Events Page .
All bookings are via  the Learning Management System called The Hub. Please see the LMS page for further information.
To ensure we provide a fair and balanced service to our care providers we limit 2 delegates per course from each establishment. At our discretion we will allow more delegates on each course.  All courses are delivered in a classroom basis, with some supported by  e-learning .  The e-learning consists of bite size chunks of half an hour sessions to raise awareness in topics such as Autism and Dementia. Other learning resources include downloadable training materials to use in supervisions or group sessions, this includes the common induction standards.
LSCDG books venues across the city and county to meet the needs of the providers, the location of the venues are carefully selected to capture care providers within the vicinity.  We acknowledge that at times this proves difficult, however we are open to feedback and if you have a venue which you can offer, then please contact us lscdg@leics.gov.uk
Recruitment/Career Events
LSCDG works with care providers and other organisations such as Schools, Colleges and  Health to arrange and particpate in career and recruitment fairs, to raise the awareness of social care. LSCDG would be happy to work alongside providers, so if you have an event and need our assistance in promoting social care then please get in touch.
LSCDG Team
Meet the team :